Other Resuscitation Councils 2020
Several other Resuscitation Councils and countries are supporting World Restart A Heart this year.
Brazil

Seven states and a number of universities are working together on a symposium on Kids Save Lives Brazil. During this symposium, a practical guide for teachers and children will be released. There will be virtual trainings for teachers and schoolchildren.

The Brazilian Society of Cardiology (SBC) and Brazilian Emergency Medicine Society (ABRAMEDE) have pledged their support for World Restart a Heart.

This year, the two societies with the leadership of Heart Institute (InCor) will focus on spreading awareness through Mauricio de Sousa Production.

Mauricio de Sousa has been called the "Walt Disney of Brazil." But his mission is more than entertainment. His wildly popular "Monica" cartoons are also the perfect vehicle for conveying positive messages about health and life.

Mauricio de Sousa is Brazil's most famous and honored cartoonist, creator of the more than 300 characters that populate his popular comics, magazines and books, which have sold a record 2 billion copies.

Sousa's comics have gained international fame and have been featured on licensed merchandise as well as adapted for movies, television and video games. His comic books have been among Brazil's top 11 children's titles for the past four decades. Today they are published in 40 countries in 14 languages, including Greek and Japanese

Sousa's considerable talent and entrepreneurial drive are matched by a strong social conscience. The cartoonist uses his favorite characters not only to entertain but also to teach. During the past 50 years, he has produced hundreds of "comics for a cause" on issues ranging from water and air pollution to hygiene, infant care, heart disease and smoking. "Monica's Gang" will join World Restart a Heart campaign 2020.
India
Medical students have formed an association of 320 000 medical students. They are very enthusiastic and are creating a lot of momentum on social media. Five videos have been created for World Restart A Heart. The IRC will provide free manikins for medical students to teach CPR in their hometowns.
The IRC has created a postal stamp which will be presented on 16 October, with members of parliament and ministers in attendance. The IRC will also distribute free masks.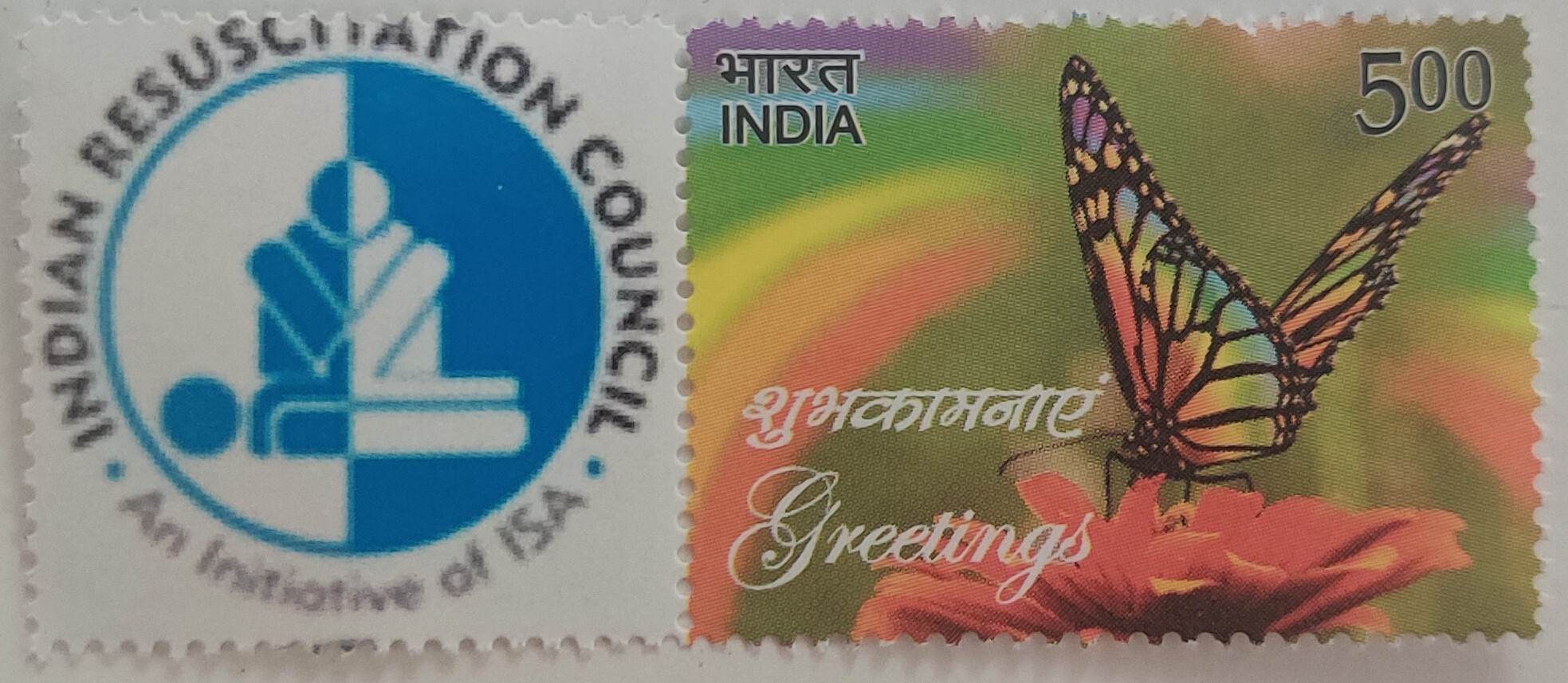 Saudi Arabia

The Saudi Arabian Red Cross is joining in the celebrations surrounding 16 October. Laerdal's Anniewhere will be used to teach CPR. Small face-to-face awareness events might be held but the focus will be on social media.
Sri Lanka
Sri Lanka has escaped most major COVID-19 problems. World Restart A Heart will focus on both social media and face-to-face training on famous locations. A couple TV channels will provide airtime for WRAH, with an interview with a cardiac arrest survivor, and articles will be published in newspapers.